New Sales Rep, Key Account: Top 10 Tips for B2B Success
Smart business-to-business (B2B) marketers work hard to create and keep great relationships with their clients.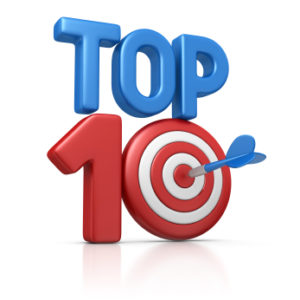 In my last post, I shared the story of how a new B2B sales rep nearly destroyed a 10-year client relationship with my marketing agency by making six crucial mistakes in the first meeting.
But transitioning a legacy client to a new sales rep doesn't have to be a sales minefield.
In fact, when handled well, assigning a new rep to a key account can be an opportunity to increase the client's satisfaction and boost sales.
Here are the top 10 things a new sales rep can do to ensure a successful transition and earn a long-time client's trust:
Be timely. Meet the client as soon as possible after the transition is announced.
Get educated. Research the client's relationship with your company before you meet. Be especially aware of any negative history that could still be fresh in the client's mind.
Be empathetic. View the change through the client's eyes. Is this transition a good or bad thing from their perspective? How do they feel about their old rep's departure? They might be eager for a new account manager and welcome you with open arms.
Be credible. You've been assigned this account because you're qualified to handle it. Show the client why (without bragging) by demonstrating your knowledge of your company's product line, your industry, their business, and their needs.
Be eager to learn. Show the client that you're sincere about wanting to understand their business and become a valued business partner, not just a vendor. Ask how you can learn more about what they do so you can recommend helpful solutions.
Anticipate the next sale. Every face-to-face meeting with a business decision-maker is a chance to promote another product or service. Think about the client's potential needs and be ready to suggest ways you can address them.
Update the client's contact data. Business titles and addresses change constantly. Ask the client to confirm their contact data and ask if there are other people your company should be communicating with at their business. This one step can expand your marketing database and lead to new connections and referrals.
Connect on social media.  Before the meeting, follow the client on Facebook, YouTube, Twitter, and other social media. Read their blog. After the meeting, invite them to connect with you on social media, especially on LinkedIn, and to subscribe to your blog if you have one.
Create a reason to follow up. Go into every meeting with a plan for a next contact.
Be curious. Give the client a chance to tell you something about themselves that's not on their business card or in their LinkedIn biography. The first meeting is a great chance to start getting to know the client as an individual. That's how relationships are built — and  great client relationships are essential to a smart B2B marketing strategy.