Top 10 Tips for a Successful B2B Marketing Strategy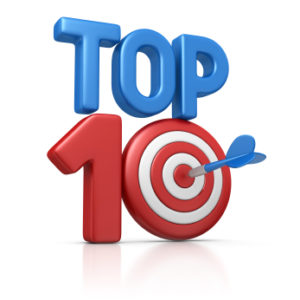 Are you marketing to business decision-makers?
Here are my top 10 recommendations for developing a smart business-to-business (B2B) marketing strategy, based on the tried-and-true principles of B2B marketing and my experience as a marketing strategy consultant:
Position your company as the preferred vendor in your industry, offering capabilities and value no one else can match. Your brand should stand for the industry's best.
Demonstrate your expertise and results. Show what you know – and what

only

you know. Use case studies, testimonials, and real-life examples to prove that yours is the company that delivers successful outcomes for its customers.
Build your industry's best, most complete database of targeted prospects. Keep it constantly current and use it as the foundation of your lead generation efforts.
Use mass communication like advertising, web marketing, and public relations to build awareness.
Use direct marketing to generate leads for new sales opportunities.
Use one-to-one communication, email, and social media to cross-sell, up-sell, and build relationships.
Use trade shows and conferences to meet face-to-face with customers and prospects and stay current on industry issues.
Use every customer contact to tell your story. From call center CSRs to product packaging, every interaction with a prospect or customer is an opportunity to demonstrate your company's superiority.
Communicate regularly via Twitter, LinkedIn, Facebook, an e-newsletter, email, direct mail, or sales calls. You need to constantly remind customers and prospects of who you are and what sets you apart from competitors.
Give sales representatives effective tools to demonstrate your products and services and capitalize on the opportunities your smart marketing strategy has helped create.
What are your best tips for B2B marketing? Do these recommendations make your top 10 list?