7 Ways to Get Results from Your Business-to-Business Blog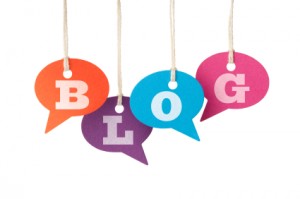 Every marketing guru (including me) is telling their clients to blog, for lots of good reasons.
Publishing meaningful content in a blog demonstrates your knowledge, especially if you're a business-to-business (B2B) marketer. Adding fresh, keyword-rich content to your website via a blog can have a big impact on your Google rankings and site traffic. And blogging can help you keep up with – and even influence – trends in your marketplace.
But blogging is a big commitment. Do blogs produce real results for B2B marketers? Does blogging truly lead to fame and fortune?
I've just completed my second year writing this blog about marketing strategy. Here are seven ways I've used the blog to increase visibility for my business (fame) and get new clients (fortune) and some blogging tips for your smart marketing strategy.
7 Insights for More Effective B2B Blogging
Every B2B blogger has two goals: Increase visibility and generate leads for new business. Here's what I've learned about achieving these objectives with a B2B blog:
For most B2B marketers, blogging can be an extremely effective marketing strategy. My blog has drawn thousands of people to my website, propelled my site to page one on Google, and created valuable new client relationships. I hope these tips can help you achieve success.
Are you blogging for your business? What strategies are you using to achieve fame and fortune as a B2B blogger?