Advertising: Still the Most Fun You Can Have with Clothes On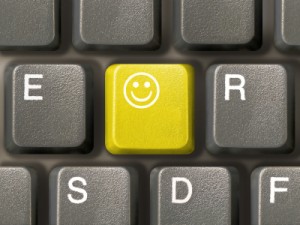 Famed ad man Jerry Della Femina, the creative genius behind many brilliant ad campaigns (remember the singing cats of Meow Mix?) and the author of From Those Wonderful Folks Who Gave You Pearl Harbor, once said that "advertising is the most fun you can have with your clothes on."
I've spent my career in advertising and marketing and have owned a marketing consulting firm in Cleveland, Ohio for 20 years. Here's why I believe Della Femina is right about advertising and marketing and my advice for anyone considering a marketing career.
A Crazy, Creative, Rewarding Way to Spend Your Life
Della Femina's quote came to mind recently when I was working on a new public service advertising campaign for a regional government agency. We're using real firefighters, police officers, and first responders to help local citizens in Northeast Ohio understand the need to be ready for a community emergency like severe weather or a hazmat spill.
As they read their lines on camera, I was struck by the authenticity of these first responders and the realization that this campaign will actually help save lives if an emergency occurs here in Cleveland.
Once again, I found myself loving my job and remembering all the reasons I'm glad I chose a marketing career. See if you agree with what I think makes this business so much fun:
You get to tell stories. Every marketing campaign is an opportunity to tell a story about a product, service, or organization. As storytellers, we can change perceptions, create emotional connections between marketers and their customers, and even get people to behave differently.
You get to work with really fun people. The most interesting people I've ever met are creative writers and designers who develop marketing campaigns; they truly see the world in a different way. Yes, they can they be prima donnas, but I'll take the occasional fit of creative pique for their ability to craft messages that capture attention and resonate with the audience.
You always have new toys to play with. Social media, mobile marketing, and the web weren't even concepts when I started my advertising career. It's thrilling to explore these new marketing technologies and help clients use them to build brands and customer relationships. And there's even slicker stuff on the horizon — it's an exciting time to be in this business.
Best of all, you can help great organizations do great things. A smart marketing strategy produces measurable results in brand awareness, lead generation, and sales, and it can transform an organization's ability to achieve its mission. As marketers, we get to help great companies grow and help nonprofits serve important causes. I've been honored to provide marketing guidance as a board member to two wonderful cancer support organizations here in Cleveland – the American Cancer Society and The Gathering Place – and there's nothing more rewarding.
A Career You Can Love – if You're Passionate about People
My career in advertising and marketing began more than 30 years ago. All these years later, I still love what I do and can't wait to get to work every morning.
Should you consider an advertising and marketing career? Ask yourself these questions:
Do you have the planning skills and discipline to meet deadlines?
Can you stay focused under pressure?
Do you have the flexibility to adjust to rapid change?
Can you work well as a member of a collaborative team?
Are you excited about and adept with technology?
Most important, are you passionate about understanding the needs and desires of people? Can you focus that passion on helping a marketer find creative ways to show how their products and services make peoples' lives better?
If the answers are yes, welcome to the wonderful world of advertising and marketing. It really is the most fun you can have fully dressed and we're glad to have you.
Do you love marketing, too? What are your reasons for choosing a marketing career?