Cleveland Medtech Giant Wins with New B2B Marketing Strategy
Business-to-business (B2B) marketers often get mired in the details of the products they're selling, focusing their marketing campaigns and sales tools on technical specifications instead of benefits.
Philips Healthcare, a global medical technology giant with major operations in Cleveland, Ohio, took a different approach to the launch of a breakthrough medical imaging product line. Here's how "radical" B2B marketing paid off for Philips – and four valuable lessons for your smart marketing strategy.
A Dramatic Shift in Marketing Emphasis
Philips Computed Tomography (CT) products enable doctors to see inside the human body in extraordinary detail. A million scans a day are done using Philips equipment. Over 1,000 people work at Philips CT's Cleveland operations.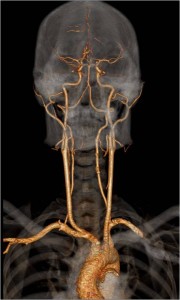 At a recent meeting of the American Advertising Federation-Cleveland, Dominic Smith, Vice President/General Manager CT of Philips Healthcare, explained the marketing epiphany Philips experienced when preparing to launch its powerful new Ingenuity imaging products at the 2011 RSNA Show.
"We knew we had to be bold, with a strategic shift in our approach to marketing," Smith recalled. "The value of the images to the diagnosis, treatment, and outcome is the key. We focused on the pictures our products created and the benefits to patients and doctors of having those pictures.
"Our marketing used to be all about specifications," Smith continued. "Now it's outcome-oriented and experience-based. This is radical stuff for B2B marketing and a whole new focus: Not what it is, but what it does."
Preparing for the Launch
Smith's Cleveland-based team spent months preparing the launch strategy and marketing campaign, called Imaging 2.0. Among the key steps:
Intense sales training: "Traditionally, the sales team was very engineering-focused, selling on product specifications," Smith noted. "We had to train them to think and present information differently and focus on the clinical benefits;"
Conducting focus groups to test campaign messaging;
Developing videos featuring radiologists;
Creating case histories localized by country;
Developing an RSNA microsite and Twitter campaign;
Developing new, more visual sales tools for iPads;
Conducting aggressive outreach to journalists;
Running teaser ads in print and trade publications "to create the expectation of something big."
The campaign culminated at RSNA 2011 in Chicago, the most important event in the radiology industry, and with 50,000 attendees, the largest medical meeting in the world. "This is the true global event for our customers," said Smith. The Philips exhibit, which required 53 tractor-trailer loads, was the size of five football fields.
Pictures Tell the Story – and Produce $100MM in Sales
Philips' outcome-focused sales and marketing strategy was a smashing success. The company achieved $100 million in imaging product sales at RSNA. Post-show surveys showed extremely high awareness. Media exposure was more than three times higher than competitors, with articles in The Wall Street Journal and The New York Times and 106 digital articles.
"It's actually an easy message to get across," Smith observed. "The marketing options are 45 pages of 8 pt. type or a picture: 'There's the cancer.' That's what gets you a $10 million deal."
Smith says that in 2011, Philips CT had the highest market share gain in North America in 10 years, but the company's most important goal is enabling better medicine.
"My mission is to help doctors see the disease earlier so they can treat it earlier. Five years ago, you couldn't image the heart. Now, in five minutes, you can have an image of a heart beating. We're already visioning the diseases we'll be helping solve five years from now."
4 Lessons for Your Smart Marketing Strategy
What did Philips get right in this B2B marketing strategy and what can smart marketers learn from it? Four key things:
Listen to the customer. Radiologists told Philips what they wanted to see in sales materials: How the products help doctors help patients. Philips gave doctors what they needed.
Integrate the sales force into the strategy. The Philips team placed heavy emphasis on training and new demonstration tools to help the sales team understand and execute the new approach.
Select the right marketing vehicles. Philips recognized that video was the best way to demonstrate this visual product line and tell the story.
Sell the benefits, not the features. The Philips Imaging 2.0 campaign is a classic example of an advertising axiom: Sell the sizzle, not the steak. By focusing on how its products gave doctors more powerful tools to produce better outcomes for patients, Philips achieved sales and marketing success.
P.S. A Shout-Out (with Pride) to Cleveland
As a Cleveland-based marketing consultant, I'm always glad to share marketing success stories about companies in Northeast Ohio. The Philips Healthcare campaign is a great example.
But you can't tell this story without pointing out another important fact: Cleveland, Ohio is one of the world's top clinical technology and health care hubs. "Some of the best doctors in the world are in Cleveland, Ohio," Smith said. "Physicians, medical technology companies, hospitals, and the best stories: They're all here."