11 Ideas for Using White Papers in a B2B Marketing Strategy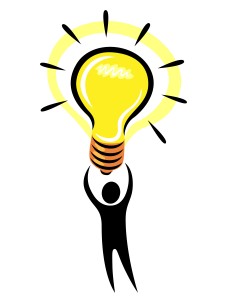 If you're a business-to-business (B2B) marketer, white papers can be a powerful way to demonstrate your expertise and differentiate your company from competitors.
My last two posts explained what white papers are about and how to create an effective white paper.
In part three of a three-part series, here are 11 ideas for using white papers as marketing tactics in your smart B2B marketing strategy.
How to Use White Papers in Your Marketing Plan
Once you have published a white paper, your goal is to get the widest possible distribution to clients, referral sources, and prospects. Here's how to do it:
Advertising or direct mail lead generation: Use the white paper as your offer in a direct mail campaign or ad.
Sales presentations: Include white papers in the leave-behind sales kit when meeting with a new prospect.
Trade show handouts: Distribute white papers at your booth at industry trade shows. If you send pre-show direct mail, note the availability of white papers in the mailing.
Web marketing: Announce new white papers on your site's home page and post them in a resources section. You can let visitors access the full text right away or capture prospect information for future marketing by requiring prospects to provide their email address before downloading.
Social media marketing: Publicize every new white paper on Facebook, LinkedIn, and Twitter. Link to the white paper on your website.
Client marketing: Always share white papers with your clients to help them understand industry issues and view your company as a knowledgeable resource.
Influencer marketing: Mail or email your white papers with a personal note to influencers in your market to position yourself as an industry thought leader.
Referral marketing: Mail or email each white paper to professional colleagues who recommend you to prospects. Offer additional copies for referral sources to distribute to their network.
Lead nurturing: Email your prospects a link to each new white paper posted on your website or send hard copy by mail. You can also use the white paper to give sales reps a reason to call: "I'd like to stop by to bring you a copy of our latest white paper."
Direct mail marketing: Mail white papers with a personalized letter to companies you'd like to do business with. Offer to provide additional information or a complimentary consultation.
Public relations: Send your white paper to your media list and offer to be a source for future articles on the white paper's topic.
A Free White Paper for Your Smart Marketing Strategy
I often create white papers to share my perspective on marketing strategies and challenges and promote my services as a marketing consultant in Cleveland, Ohio.
I'd be glad to send you a copy of my most recent white paper: How to Audit Your Marketing Strategy. Post a comment below or send an email to tellmemore@gianfagnamarketing.com.