How to Develop a Marketing Plan: 10 Essential Steps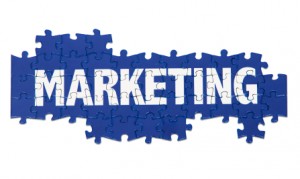 One of the biggest mistakes marketers make is focusing on the tactics of marketing – the new website, direct mail campaign, or Facebook promotion – without first developing a marketing plan.
Though a comprehensive marketing strategy for a large company can be a big undertaking, nearly every marketing plan involves these 10 essential steps:
1. Set your objectives.
Start with some basic questions: Why are you doing marketing? What do you want to achieve? Most marketers want more leads, sales, traffic, and/or awareness. Identify what success would look like for your organization and set goals you can measure.
2. Assess your situation.
Evaluate your marketplace to understand the strengths and weaknesses of your competitors and find your best opportunities. Profile your customers to learn who buys from you and why. Review past marketing initiatives to see what's worked and what hasn't.
3. Determine your market positioning.
How do you want to be perceived in your marketplace? What sets you apart from competitors? Clarify or establish your brand identity and market positioning by focusing on the unique value you deliver and how that value differentiates you from others who do what you do.
4. Identify your prospects.
Who are you targeting with marketing? In most cases, your best prospects look a lot like your best customers. Understand who they are, what they care about, and how your products and services solve their problems.
5. Select your marketing channels.
Choose marketing channels that will reach your targeted prospects effectively and efficiently. Most marketers use a combination of paid media, such as advertising direct mail, or trade shows, social media, and proprietary media – the channels you own, like your website or retail store.
6. Gather your resources.
What resources do you have for marketing? You'll need an internal staff or a marketing agency to help develop your plan and create marketing campaigns. You'll also need to budget for production and deployment of marketing tactics and for paid media.
7. Develop your marketing messages.
What do you want prospects to understand about your company and what you offer? Develop core messages that describe what you do and the value you provide. Always focus on how your products and services benefit customers.
8. Choose tactics and plan campaigns.
Select marketing tactics to deliver your messages and integrate those tactics into campaigns that will be executed over a specific time period. A retail traffic generation campaign, for example, might include such tactics as advertising, direct mail, email, mobile marketing, social media, in-store POP merchandising, and website promotions.
9. Create and deploy campaign tactics.
Develop the creative for the tactics you've selected: Write the copy, select the images, design the layouts, and program the web ads and e-promotions. Then, produce and distribute your tactics as scheduled in your plan.
10.  Evaluate results.
Review your results v. your goals. Did you achieve your objectives? Recognize that some marketing objectives — such as higher awareness, increased market share, or brand preference — must be achieved over time.
The Bottom Line: You Need a Map to Reach Your Destination
As a marketing consultant, I always advise my clients to think strategically about marketing before jumping into tactical execution. Investing the time up front to plan your marketing will help you use resources more efficiently, deliver high-impact messages that resonate with prospects, and achieve better results.