How to Use Your Brand Voice to Be Heard in Social Media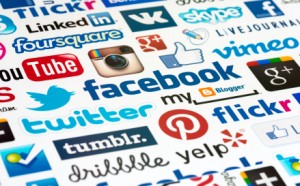 Social media is the noisiest place on the planet. Every day, there are over 1 billion Facebook posts and 400 million Tweets.
If you're straining to be heard amid the social media din, try using one of your most powerful marketing assets: The voice of your brand.
Here's why brand voice is important in a smart marketing strategy, especially for social media marketing.
What the Top Brands Know about Brand Voice
Interbrand recently named the Best Global Brands of 2012. The top 10 are Coca-Cola, Apple, IBM, Google, Microsoft, GE, McDonald's, Intel, Samsung, and Toyota.
Why are these brands so successful? They're all exceptional marketers who deliver great products and services. But each of these brands has something more: A distinctive point of view, attitude, or persona that comes through in everything they do – a voice that's theirs alone in the marketplace.
A great brand voice is so well-defined, customers can recognize it anywhere. This helps build trust between marketers and customers because people know what to expect.
Take the brand voice of Zappos.com. Their staff is friendly, funny, and obsessed with delivering a fantastic customer experience. This attitude defines their brand and it's evident in all their marketing. Here's how they greeted me via email when I created an account on their website:
Hello Zappos Zealot!
Woohoo! We're so excited you registered with Zappos.com. We look forward to providing you with many amazing shopping experiences! We are so happy you registered with us (it makes us feel all warm and fuzzy on the inside)!
With Love, The Zappos Customer Loyalty Team
P.S. Please save this email for future reference. It could save your life one day. Probably not, but it might.
Don't you love that P.S.?
How to Use Your Brand Voice in Social Media
Using the voice of your brand in social media can help you be more recognizable, more relevant, and a more effective communicator. Follow these tips:
Define your brand. What is your company about? What value do you – and only you – bring customers every day? This is the foundation for building a distinctive brand identity that sets you apart from competitors.
Pinpoint your brand attributes. Think of the adjectives that best describe your company and how your customers feel about you when they do business with you. Are you smart? Helpful? Savvy? Friendly? Warm? Expert? Sophisticated? Elite? Use these characteristics to formulate your brand persona – how you want to be perceived in all marketing channels, especially social media.
Use social media real estate wisely. Every social media platform gives you a place to profile your company. This is prime real estate for branding. Select a single visual icon, usually your logo, for use across all social media. Utilize every opportunity to personalize your pages with consistent messaging and your brand's visual identity.
Be real. You should be immediately recognizable on social media to people who know you elsewhere. Authenticity is crucial. Adopt a tone and style that match your brand persona. Speak the way you really talk with customers. Check out @zappos_service to see how Zappos creates the warm, happy-to-serve-you attitude on Twitter that permeates all their marketing and customer communication.
Most important, strategize your content. Great content drives social media success. What do followers expect from you on social media? Develop a plan for creating, curating, and sharing high-value content that showcases your expertise, supports your brand position, and makes your voice one that others will want to hear. Since I'm a marketing consultant in Cleveland, Ohio, for example, I use social media to share tips and ideas about effective marketing strategies and news about the Cleveland marketing and business community.
Your Brand Voice and Your Smart Marketing Strategy
An effective brand is an emotional shortcut between a company and an individual. In a world increasingly driven by social communication, defining your brand voice and using it well in social media is critical to successful branding and a smart marketing strategy.