Why Facebook Fizzled as a B2B Marketing Channel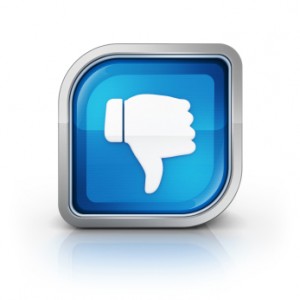 If you're a business-to-business marketer who still doesn't have a business page on Facebook, relax: You probably don't need to be on Facebook after all.
As social media has matured, each channel's role and value has become clearer. Though Facebook is by far the dominant social network, B2B marketers increasingly are questioning its effectiveness for connecting with business decision-makers.
I'm no longer advising most of my B2B marketing clients to focus on Facebook. Here's why – and what it might mean for your smart marketing strategy.
What We Used to Think about Facebook
In the early days of social media, marketing consultants everywhere (including me) believed nearly every business needed to be on Facebook. The reason was simple: Hundreds of millions of users.
Facebook seemed like the place you couldn't afford NOT to be. Your customers were there. Your competitors were there. And many marketers were finding effective ways to engage customers and build deeper relationships via Facebook.
So everyone got on board, from accounting firms to steel companies. But according to the B2B marketers I know, not much happened as a result. Marketers and strategists have begun to rethink Facebook's value for B2B marketing.
Two Reasons Facebook Fell Flat for B2B Marketing
Why has Facebook failed to become a major sales driver for many B2B marketers? Two reasons:
Business executives are on Facebook, but they're using it for personal interaction. When they "like" businesses, they're more likely to engage with entities related to their personal passions – sports teams, schools, causes, and consumer products – not the suppliers they work with at the office.
Other channels have evolved to offer B2B marketers the kind of engagement and connectivity they've been seeking on social media, especially LinkedIn, Twitter, YouTube, and Google+.
Social Media Marketing Advice for B2B Marketers
Here's the advice I'm sharing about Facebook and social media with B2B clients of my marketing consulting firm:
If consumers play any role in the buying decision for your products and services – as primary decision-makers, influencers, or end users – Facebook is still the premier social media platform for consumer connections and you need to be there.
If you only sell to business decision-makers, Facebook shouldn't be your top social media marketing channel. Instead, pour your energies into the channels that do work for B2B marketing:

LinkedIn, the dominant social network for business. New features let you present a much fuller picture of your company, products, and services. Utilize all of LinkedIn's features and make LinkedIn engagement a daily priority.
YouTube, the second largest search engine after Google. No matter what you sell, there's a video story you can tell on YouTube. More and more smart B2B marketers are doing it.
Twitter, where the world turns first for news and insights about everything, including your industry. Get on Twitter and get active.
Google+, growing fast and gaining traction. Being active on Google+ also helps your search engine optimization.
Additional insights on selecting social media channels for B2B marketing can be found on Search Engine Watch. And be sure to read this post on using Facebook as a marketing tactic from my friend Chris Brown, publisher of Branding & Marketing.
A final tip for your smart marketing strategy: If you have a business Facebook page, don't abandon it. People may still search for your business on Facebook and a dormant page is worse than having no page at all.
What do you think? Has your B2B company had a successful experience using Facebook?