How Trader Joe's Creates Branding Magic with Facial Tissues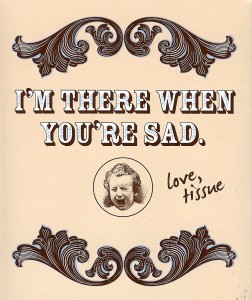 Trader Joe's, the quirky grocer and wine merchant, is destination shopping for many consumers.
There's a Trader Joe's near my home in Cleveland, Ohio and my friends often find a way to squeeze in a trip to Trader Joe's when they visit.
Why is Trader Joe's so popular? Because it does two things exceptionally well: It sells high-quality food and wine at value prices and masterfully brands itself and its private label products.
Here's how Trader Joe's turns an ordinary private label product – a box of facial tissues – into a must-buy item through a brilliant extension of its brand personality in product packaging.
Shopping at a Friend's Place
If you shop at Trader Joe's, you know that the company's irreverent personality and generally friendly goofiness are core to its branding.
Enthusiastic, Hawaiian-shirt-wearing employees regale you at the checkout with stories about their experiences with the products you're buying. Copy-heavy, multi-page marketing flyers on newsprint wax poetic about frozen peas.
Trader Joe's makes shopping interesting and fun. You never know what you might discover. You feel like you're buying from a friend who loves what they're selling. The result is a one-of-a-kind retail experience.
The Marketing Secret Behind Trader Joe's' Success
As a marketing strategist, I think the real secret to the success of Trader Joe's is the company's ability to make private label products so desirable to consumers.
According to Fortune magazine, about 80% of the 4,000 items at Trader Joe's bear one of the company's own brand names. Some are foreign versions of "Joe," like "Trader Giotto's" for Italian food and "Trader Jose's" for Mexican items.
This is clever stuff. But where the branding magic really happens is in the packaging for these private label products.
Making Facial Tissues Come to Life
White facial tissues are a perfect example. Tissues are a utilitarian product you can buy anywhere. You could almost consider them a commodity.
But Trader Joe's makes facial tissues come alive by delivering sweet, simple messages to you from the tissues on each side of the box: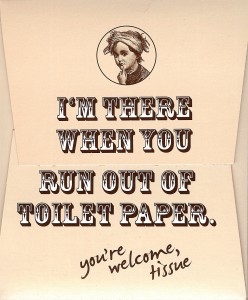 "I'm there when you're sad

.

"

love, tissue

"I'm there when you need to pick up icky things

.

"

kindly, tissue

"I'm there when you're sick."

feel better, tissue

"I'm there when you run out of toilet paper."

you're welcome, tissue
On top of the box, your pal "tissue" offers you a gentle reminder: "please don't leave me in your pocket when you do laundry!"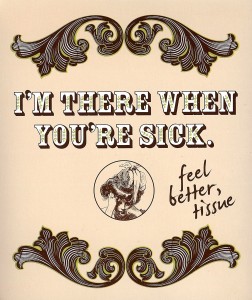 Suddenly, a generic box of tissues has become a sympathetic friend who really cares about you.
Smart Product Packaging is More than a Logo
This example shows how effective branding in product packaging can support a smart marketing strategy.
But great packaging is much more than adding your logo to a box. It's thinking about everything your brand represents to the buyer and weaving the essence of that brand message into the copy, design, colors, shape, and even the product itself.
The marketing geniuses at Trader Joe's offer a master class in how to do this well. Through clean, simple, fun messaging and design, they have transformed a "so what?" item into a product you have to put into your cart. That's great packaging — and very smart marketing.