5 Tips for B2B Blogging: Insights from Blog Traffic Analysis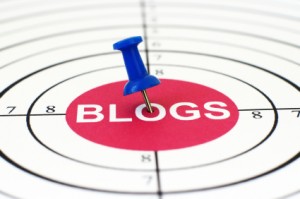 Blogging is a great way to share your expertise and position your organization as a thought leader in your industry. Blogging offers particular value for business-to-business marketers like me who sell professional services.
How can you get better results from your B2B blog? Here are five tips I discovered when analyzing my blog traffic.
Traffic Tells a Story – and Offers Valuable Insights
I started my Smart Marketing Strategy blog almost four years ago to promote my Cleveland marketing consulting firm. Blogging has produced great results for my business: Establishing my credibility as a marketing strategist, generating leads from prospects who have become clients, boosting my firm's Google rankings, and driving thousands of visitors to my website each month.
I track blog traffic via Google Analytics, Bitly links, and Jetpack, a WordPress plugin. When I analyzed traffic to better understand what people are searching for and reading on my blog, I learned some valuable lessons about B2B blogging:
Focus on your core area of expertise. While I blog about many marketing topics, colleagues and clients look to me for guidance on marketing strategy. Traffic analysis confirms it: Marketing strategy posts are my most read and the single most popular post continues to be 40 Questions for a Smarter Marketing Strategy. Written more than two years ago, this post still is a top five, most-read post every day—even on weekends.
Help readers solve problems. Readers like how-to posts that help them address a challenge or do their jobs more effectively. My posts on such topics as how to develop a branding tagline, create a white paper, use promotional premiums in marketing, avoid overused creative themes, use dimensional direct mail in B2B marketing, and deploy "old school" direct mail tactics are among the most highly read. Traffic analysis also shows these terms are frequently searched.
Optimize your blog for search engines. Organic searches on Google generate more traffic to my blog than any other source. This underscores the importance of using the best practices of search engine optimization on your blog and developing blog content with keywords matching probable search terms.
Turn news into traffic. "News-jacking" is creating blog posts related to topics and events in the news. My post about the volume of direct mail we received in Ohio during the 2012 presidential election was well read and led to my being featured in two stories on this topic by the Associated Press and CBS News, which produced even more blog visits.
Social media promotion is essential. Each time I write a post, I share links on social media. Analysis proves that this consistent social media promotion works. After organic searches on Google, Twitter, and LinkedIn are my biggest sources of traffic. And I always benefit when friends and colleagues share my links on social media.
Analyze Your Traffic for More Effective Blogging
If you're using a blog to promote your business, traffic analysis can offer helpful insights for attracting more visitors and creating content readers will find relevant. Use easy, free tools like Google Analytics and WordPress plugins to make your blog a more valuable tool in your smart marketing strategy.