11 More Timeless Tips for Smart Marketing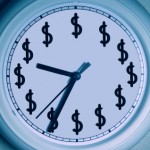 What lessons do you learn after 21 years of developing and implementing marketing strategies?
In part two of a two-part post, here are 11 more timeless tips from my 21 years of experience as a Cleveland marketing consultant:
Every marketer needs print. People still read and study printed materials to make purchasing decisions, especially B2B decision-makers. Printed brochures, catalogs, and direct mail play a critical role in almost every organization's marketing strategy.
Every marketer needs social media. With half the planet on social media, you can't afford to be left out of the conversation. Identify the social media platforms where your customers congregate and join in.
Your website is your most important marketing real estate. Checking out a company's website is now part of nearly every purchasing decision. If you want people to do business with you, your website  simply has to be great.
Simplicity sells. No one has the time or energy to figure out your marketing. The best marketing messages are simple and clear. Even if your product or service is complex, marketing should make things easier to understand, not harder.
Show what you know. If you market B2B professional services, your knowledge is your most important point of differentiation. Don't just promote what you do; show prospects what you know and how your expertise can address their challenges.
Use testimonials. The words of your customers help make your claims credible. Ask customers to help tell your story by describing their experience in testimonials and case studies.
Sales opportunities may be closer than you think. Some of your best sales opportunities could be right under your nose: Upselling and cross-selling to people who already buy from you. Be sure your marketing strategy includes marketing initiatives to sell more to current customers.
Target the right prospects. Many marketers waste valuable resources marketing to the wrong people. Use database analysis to identify and profile your best customers, then target prospects with the same needs and characteristics.
Give your sales team the tools to succeed. Most B2B marketers have a sales team. Supporting that team with lead generation marketing, professional sales presentation tools, and lead nurturing should be a top priority.
Look for suppliers who will be partners. You'll need agencies, freelancers, printers, videographers, and other suppliers to produce marketing campaigns. The best vendors are real partners with ideas that result in a better end product. You can always find someone to do it cheaply, but it's worth paying more for a true partnership.
A Final Timeless Tip from a Very Smart Marketer
And finally, tip # 21 – and the most important lesson I've learned while running my marketing consulting business:
My dear friend, the late Mike O'Hara of the AB&C Group who became my first client 21 years ago, taught me that business is about relationships. No matter what you sell or what you do, building great relationships with others – your team, your colleagues, your vendors, and your clients – determines your success.
Did you miss the first 10 timeless tips? Click here to read them.