Marketing Tips: How to Create an Effective E-Newsletter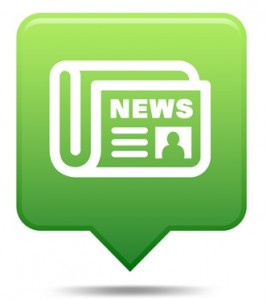 Once cast aside as an old-school marketing tactic, email newsletters are making a comeback as a powerful channel for supporting content marketing and customer relationship management, especially for business-to-business marketers.
In part two of a two-part blog post, here are 10 tips for creating a successful e-newsletter that your customers, prospects, and colleagues will welcome in their in-boxes.
Treat your newsletter like a real publication. Develop an editorial plan and schedule. Outline several months' worth of content. Appoint an editor who's a skilled writer. Create a professionally designed header and an appealing, reader-friendly format.
Choose the proper publication schedule. Should you publish daily, weekly, biweekly, monthly, bimonthly, quarterly? Select a frequency that offers visibility without being annoying. Consider the volume of content you want to share and the resources needed to consistently to deliver it. Do you have enough news to warrant a weekly publication and the editorial team to create it? If not, be realistic and scale it back.
Develop content readers will value. What challenges do your customers face? What's changing in your industry? How are you helping customers stay a step ahead? Create content that helps people solve or avoid problems or gain insight into trends impacting their businesses.
Create versions. If you have a very large and diverse customer base, you may need to create different versions of your e-newsletter or multiple publications to ensure the relevance of content to the audience.
Don't be overly self-focused. It's fine to share positive news about your company, but avoid turning your e-newsletter into a brag sheet about your business and your latest achievements.
Don't send your newsletter as an email attachment. Post e-newsletter content on your website, then send an HTML email with short, easy-to-scan teasers linking to the stories on your site. Large attachments can get your email blocked as spam.
Use an email distribution service. Services like Constant Contact, iContact, MailChimp, and MyEmma make it easy to send your publication and track open rates and click-throughs. This knowledge can help you plan future content. The CRM module of your sales and marketing database also may offer e-mail distribution capabilities.
Encourage content sharing. Many third-party email distribution services let you add social and email sharing widgets to your layout. You can track not only who shared your content, but how much traction your content gets on specific platforms. On some systems, you can post directly to Facebook, Twitter, and LinkedIn.
Design for mobile friendliness. Remember that many readers will view your e-mail on a tablet or mobile device. Some email distribution services facilitate this better than others. Choose easily readable fonts with a minimum font size of 16 px. Call to action buttons and targets should be large enough and spaced far enough apart for easy selection by someone using their thumbs. This guide from MailChimp offers good advice.
Invite people to subscribe. Use every opportunity to invite prospects, colleagues, and associates to join your subscriber list. Create a prominent, one-click opt-in on your website and extend invitations in other materials. Be sure your sales team invites prospects to subscribe; prospects may be willing to say yes to an e-newsletter while they're thinking about placing an order.
A Final Tip: Sustained Success Requires Sustained Resources
An e-newsletter is a representation of your brand and your business. When done well, an e-newsletter can help you deliver real value to customers who trust you and impress prospects who are considering doing business with you.
If an e-newsletter makes sense for your marketing strategy, it's essential to allocate the resources needed for success. As a marketing consultant, I've seen e-newsletters launched with great enthusiasm that later failed because the marketer couldn't support the ongoing development of well-written content. If you're not ready to do it right, you're better off waiting until you can.