New Marketing Strategy Guide: How to Change a Company's Name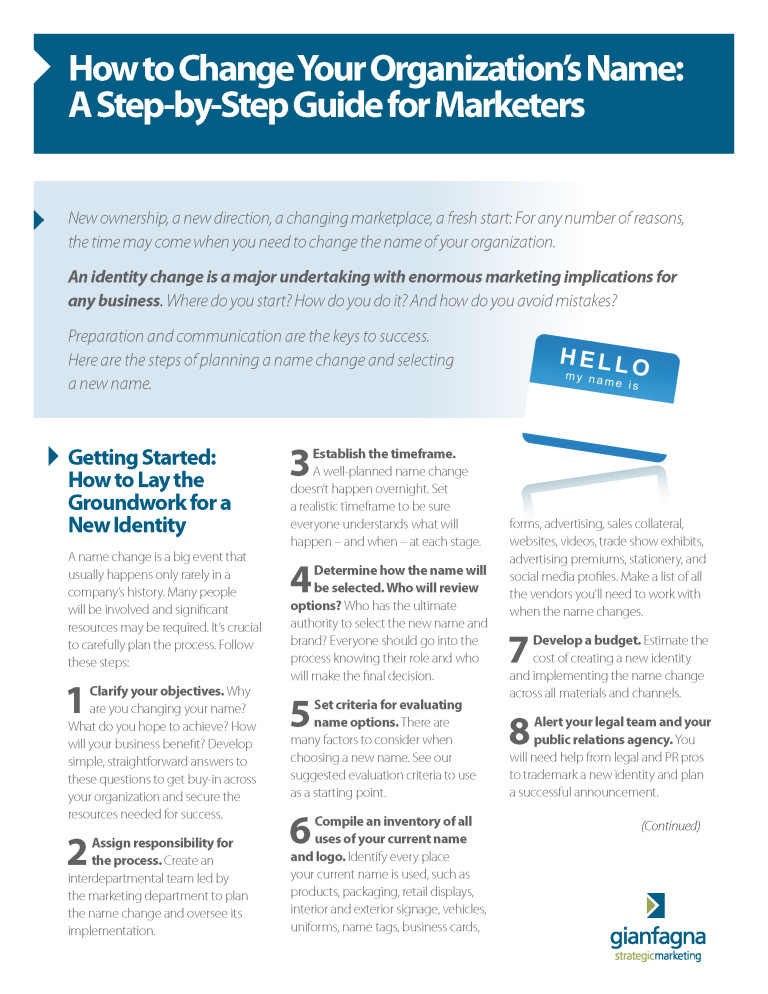 An identity change is a major undertaking with enormous marketing implications for any business. Where do you start? How do you do it? And how do you avoid mistakes?
The marketing consultants of Gianfagna Strategic Marketing in Cleveland, Ohio have developed a free, how-to guide for changing your organization's name. Our guide explains how to lay the groundwork for a new identity, how to create and select a new name, and the criteria to consider when evaluating ideas for a new identity.
The guide also offers recommendations on when it's appropriate to use your own name in the identity of your business, especially if you're marketing professional services like accounting, legal, IT, advertising, architecture, or engineering services to business decision-makers.
Get your free copy here – and be sure to check out our other free marketing strategy guides: How to Audit Your Marketing Strategy and How to Use White Papers to Market Your Business.