Gianfagna Recertified as SBE, Newly Certified as WBE
We're pleased to announce that our firm has been recertified as a Small Business Enterprise (SBE) by Cuyahoga County, OH. We are proud to have held this certification for 10 years.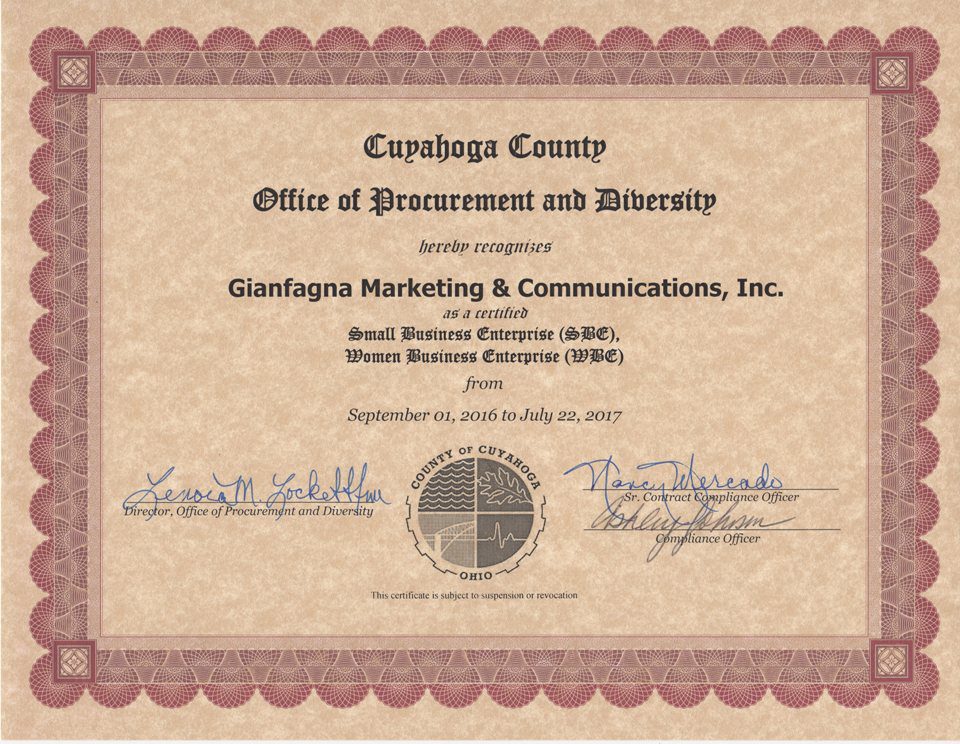 The County also has granted us new certification as a Women's Business Enterprise (WBE). These certifications enable us to bid on marketing and communications projects for Cuyahoga County and its prime contractors as an SBE or WBE bidder.