10 Ways to Promote Premium Content in Your Marketing Strategy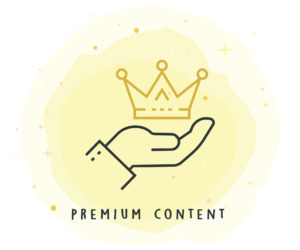 Publishing premium content gives you the opportunity to showcase your expertise by creating in-depth information of real value about an important topic of high relevance to your customers and prospects.
Our three-part series on using premium content in a marketing strategy shares strategic guidance from our experience creating content marketing programs for clients of our Cleveland marketing consulting firm.
The first post explained the concept of premium content and why it's such a powerful tool for B2B lead generation. The second post offered guidelines and tips for creating effective premium content.
This post, the conclusion of our series, shares 10 ways to promote premium content in a smart marketing strategy.
How to Promote Premium Content with Smart Marketing
You've created great premium content that helps your target audience solve an important problem. It's well-designed, well-written, and focused on the right keywords for your business. Your prospects are sure to love it.
How do you tell them about it? Here are 10 ways:
Website: The first and most important place to promote premium content is your website:
Home page feature: Your home page is prime real estate. Give premium content prominence in a featured area near the top of the page.
Call-to-Action buttons (CTAs):  Add can't-miss CTAs on the home page and in other places on your site to draw attention to the content.
Pop-ups/slide-ins: Use pop-ups/slide-ins to create ads that appear when visitors are on your home page or service and product pages relevant to the content topic.
Blog: Tease the content on your blog by sharing selected portions of the content and offering readers the opportunity to learn more by downloading the premium item.
E-newsletter: Display premium content prominently as the lead story in your e-newsletter to customers and prospects.
Email promotion: Create a one-off email blast specifically about the premium content and target it to customers and prospects most likely to be interested in it.
Organic social media: Use organic posts in all your social media channels to promote the content and link to the offer on your website.
Paid social media: Add paid social media posts to garner more attention, such as boosted posts or ads on Facebook and Instagram, sponsored posts on LinkedIn, and ads on Twitter.
Google AdWords: Use Google AdWords to target premium content to prospective readers based on their search intent.
Google Display Ads: Google Display allows you to target websites, apps, and videos with graphical ads that are part of the Google Display Network. Select targeted sites from Google's massive network to get your ads in front of your target audience.
Print advertising: If you're running ads in trade industry printed media, use your premium content as a bonus offer to get readers to visit your website and respond to your ad.
Your staff: Share premium content with your staff and ask them to post links on their social media pages to the premium content offer on your website.  Provide them with social media posts they can quickly and easily copy and paste.
Add Premium Content to Your Content Marketing Strategy
Content marketing can position your company as an industry leader and deliver higher value to your customers. Publishing and promoting premium content can drive higher traffic to your website and create opportunities for new customer relationships with highly-qualified prospects.
Gianfagna Strategic Marketing, Inc. is a marketing strategy and consulting firm in Cleveland, Ohio that provides a full array of strategic marketing services and support. Contact us if we can help you with content marketing strategy and content development.