Boring! The 11 Most Overused Creative Themes in Marketing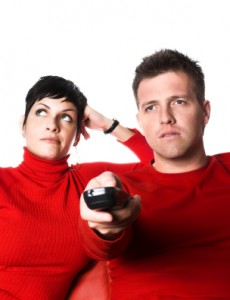 A fresh creative concept is crucial for effective advertising and a smart marketing strategy.
But too many advertising and marketing campaigns recycle the same, tired creative themes and copy phrases over and over and over.
This is more than annoying. It's a guaranteed audience turn-off and a misuse of the marketer's resources.
Here's the 2011 edition of my annual list of the most overused creative themes in marketing. Sadly, many appeared on last year's list, too, which underscores my point about their overuse.
How many do you recognize?
Got _________? You probably do, because just about everyone else does.
You need a ______ that works as hard as you do.  And you need a marketing agency with a better ideas.
It's that time of year again: ______________ Oh no, is it? I hate that time of year.
[I am/we are] ___________. Yeah, and so is every other marketer who uses this theme.
The best just got better! It did? Again?
_______ you can believe in. And a marketing team you can't.
When is a ________ [more than/not] a ____________? When everyone else says the same thing.
_________, so you don't have to. Should I be thanking you?
[Making/building/creating] a better ______, one ______at a time. Unfortunately, this often doesn't apply to marketing campaigns.
______never [had it/tasted/looked/sounded, etc.] so good. Well, never since the last time, anyway.
 _______ doesn't get any better than this. It doesn't? Really?
What to Do if Your Campaign is on This List
If you're using one of these themes in your marketing campaigns, it's time for a new creative approach and maybe a new creative team.
Look for a marketing agency or creative consultant with a solid track record of developing new ideas that get attention and deliver a high-impact message. Your marketing team should be able to demonstrate how their creative approaches supported a marketing strategy and achieved the marketer's objectives. They also should be excited about the challenge of coming up with something completely new for your marketing plan.
If not – or if you see any of these tired, old themes in the marketing campaigns in their portfolio – that's your clue to look elsewhere.
Add Yours to the List
Do you agree that these 11 overused creative themes should be sent into retirement? Which ones would you add to the list?