Marketing Insights: New Stats Profile Top Social Media Users
The 2011 Social Media Habit Report by Edison Research and Arbitron, reported on Hubspot last week, provides a wealth of statistics that prove the ubiquity and influence of social media.
But what's most fascinating about this new research is the window it opens on the habits of the 46 million Americans who check social sites several times a day.
Who are these habitual social media users? And what can marketers learn from their extraordinary level of engagement with social networks?
Here's what this important study shows and three takeaways about social media for your smart marketing strategy.
Facebook Dominates, Twitter Gains Ground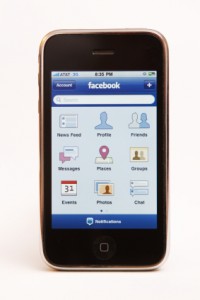 According to the research, which was presented at BlogWorld on May 25 by Edison's Tom Webster, more than half of Americans ages 12+ have a profile on a social networking site and 51% of Americans are on Facebook.
Facebook is by far the dominant way people connect with brands and companies on social media. It also is the leading social network for influencing buying decisions.
Though Facebook's supremacy is clear, awareness of Twitter is extremely high and the level of engagement with Twitter is growing rapidly. In 2010, 47% of Twitter users posted status updates daily; in 2011, 70% did.
The Mobile Phone as "First Screen"
The study showed that nearly all social network users – 91% – have mobile phones. Even more important, for frequent social networkers, a smart phone is their "first screen." Sixty-four percent of those surveyed would keep their smart phone over their TV. Edison says that "for those with the social habit, the mobile phone is a true convergence device."
On Social Media, All the Time
But what I found most interesting as a marketing strategist were insights into the millions of social media users who check social networking sites multiple times a day. According to this research, habitual social media users:
Skew

younger and more female

, though about a third are aged 35 or older;

Own smart phones

and use their phones to update their status;

Contribute more content

through social media;
Are more likely to

connect to brands and companies

on social networks;
Are more likely to be

activated by mobile promotions

;
Are three times more likely to

use Twitter

.
Here's another important fact: The number of habitual users is climbing fast. Just two years ago, 18 million people reported using social media sites several times a day. Today, the number is over 46 million.
3 Takeaways for Smart Marketers
As a marketing consultant who helps clients develop marketing strategies, I see three key takeaways from this study:
Social media is where engagement is happening. The depth and frequency of engagement is what's driving social media's importance for marketers. Habitual users not only check social media sites more often, but they are more connected to brands, more responsive to promotions, and contributing more content.
Smart phones are the gateway to the most engaged social media users. If you're targeting a demographic with high social media use, you need to be using mobile marketing. Your website and social media pages should be designed to deliver a great experience – and offer meaningful ways to interact with your brand – on a mobile device.
Social media belongs in every smart marketer's strategy. The widespread use of social media and the growing number of habitual social media users proves without a doubt that every marketer needs to be using social media in their marketing plan.
Click here to see the full presentation  from BlogWorld.