5 Reasons to Build Your Social Media Marketing Around a Blog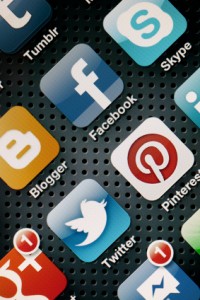 Should you be blogging?

If you're marketing via social media, the answer is yes. Almost every successful social media marketing strategy has a blog as a core element.
Blogging offers marketers many powerful advantages. Here are five reasons blogging is crucial to a smart marketing strategy for every marketer using social media.
5 Ways Blogs Help Social Media Marketers
Blogging creates natural opportunities for social media updates

. Every blog post is something new and valuable to share with your followers on

Facebook

,

LinkedIn

,

Twitter

, and other social media.

Blogging makes you more than a content curator

. Most social media marketers re-post content created by others, but those who also share original, high-value content attract the most followers. A blog is the best way to regularly produce original content that showcases your knowledge and establishes your credibility in the social media marketplace.

Blogging forces you to be disciplined about creating content. 

One of the biggest stumbling blocks of social media marketing is making content creation and posting a priority. Publishing a blog requires you to develop a process to systematically create and share content on the web and social media.

Blogging can bring your team into your social media community. Through their contributions to your organization's blog, your staff can take an active role in the dialogue between your company and your followers on social media, which helps humanize your brand and increase engagement with followers.
Blogging can dramatically impact your website's visibility. Creating regular, new, keyword-rich content in your blog posts will boost your site's rankings on Google and other search engines and attract more visitors to your website. Those visitors are likely to follow you on social media if you have links to your social media channels placed prominently on your site.
Though it's a commitment of time and resources, blogging is a great foundation for social media marketing and an especially effective element of a smart marketing strategy. My blog has boosted my website to page 1 on Google for search terms related to my business as a marketing consultant in Cleveland, Ohio and created valuable new business opportunities.
Want more tips on blogging? Click here for 10 lessons from my experience as a blogger and 7 ways to get more results from your business-to-business blog.