When a Blog Post Leads to Sudden Fame: 5 Tips for Marketers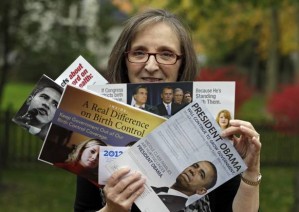 Blogging is a powerful marketing tactic in a smart marketing strategy. A blog lets you share your expertise and demonstrate your knowledge. Blogging is also vital for search engine optimization because it creates a constant stream of new, keyword-rich content for search engines.
Sometimes those keyword-rich blog posts lead to big-time notice. Case in point: My recent blog on political advertising in Ohio. Here's how a blog post led to me being featured in a story by the Associated Press and five tips about blogging and publicity for your smart marketing strategy.
When the Caller ID Says "Asoctd Press"
Since I launched my Smart Marketing Strategy blog nearly three years ago, traffic to the website for my Cleveland marketing consulting firm has skyrocketed. The blog has dramatically increased my visibility on the web, led to new business, and boosted awareness for my agency.
A blog post I wrote a few weeks ago profiled the deluge of political advertising in Ohio and discussed the pros and cons of market saturation as a marketing strategy. I noted in the blog that my mailbox was stuffed with political direct mail.
When the Associated Press began researching a story on this topic, they found my blog in a web search and the direct mail reference caught their attention. A reporter called to interview me and sent a photographer to shoot my picture with examples of the massive volume of mail we've received.
On October 20, I was featured in an AP story, "Enough Already: Voters Hit with Ads, Calls, More," by Nancy Benac and Philip Elliott.
The story is running today with my photo on the websites of the Seattle Times, Dallas Morning News, Charlotte News Observer, New Jersey Herald, Minneapolis Star Tribune, and the Wichita Eagle (Kansas.com). It's also on Yahoo!News, Google News, the Huffington Post, DailyCaller.com, Newser.com, MarketNewsFlash.com, FederalNewsRadio.com, and MetroNews.ca.
5 Tips for Your Smart Marketing Strategy
Here's what I've learned about blogging and publicity from this experience:
Blogging works and topical blogging populated with the right keywords works even better. My marketing blog and my location in Cleveland, Ohio led to this story. When writing your blog, look for topics that are in the news in your industry and use keywords that relate to your business and to likely searches.
Niche topics can be attention-getters. Many of my blog posts are about direct marketing, since I often advise clients to use direct mail. The reference to direct mail in my post on political advertising stood out to the AP reporter and created an opportunity for the AP to illustrate the topic. Plus, having my name in the photo caption for the AP's story synopsis is a very nice SEO bonus.
Be sure your social media profiles are ready for primetime. When the news hit, I realized how glad I was that all my public profiles on social media are up to date and focused on my business. If anyone searches for me today, they'll find what I want them to find about Gianfagna Strategic Marketing.
All publicity is good publicity. This would have been a PR homerun for my business if the story had described me as a marketing consultant, but any search of my name on Google, Facebook, Twitter, or LinkedIn will lead to my profiles, website, and blog, where my profession is clearly stated. So even though my company isn't featured, it's still great for awareness.
Make hay while the sun shines. As soon as I saw the story, I shared it with followers, colleagues, clients, and friends in social media – and I turned it into a blog post!
My final tip: If a photographer comes to shoot a picture of you holding something in your hands, get a manicure. Wish I had!
What do you think about blogging as a business PR opportunity? Have you received favorable publicity because of a blog?