10 New Year's Resolutions for Smart Marketers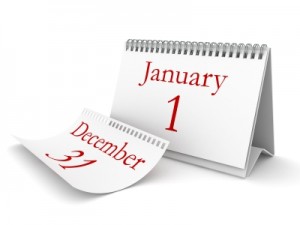 At the beginning of a new year, most of us will resolve to live healthier lives and clean out our closets.
New Year's resolutions also can extend to marketing – and many smart marketers use the turning of the calendar page to make some long-overdue changes to their marketing strategies.
Here are 10 resolutions to make your marketing more effective in the New Year:
Evaluate your brand identity. Your brand represents the highest value you deliver to your customers and it's the foundation of your marketing strategy. Here's how to create a great brand.
Update your website. Unless you revamped your website in the past year, it's time for an overhaul. Your web presence should be fresh and current and adding high-value content to your site on a consistent basis should be a top marketing priority (see resolution #10 below). Here's a step-by-step guide for updating your website.
Talk to your sales team. Meet face to face with your sales representative to hear their perspective on marketing. Ask them what's changing in your marketplace, what your competitors are up to, and whether your lead generation and marketing campaigns are effective. Listen well and be open to their ideas; you're in this together.
Talk to your customers. Ask your customers how satisfied they are with your company and what else you could be doing to be their preferred vendor.  Are you delivering the value customers want and expect today? Don't make assumptions-confirm it. Here are seven things every marketer should know about their best customers.
Target your marketing. Marketers have extraordinary data and technology tools like RFM analysis to understand their customers and precisely target messages to their best prospects. Whether you're using traditional channels or web marketing and social media, capitalize on the tools at your disposal to target people who are most interested in your value proposition.
Clean up your data. In the past week, I've received four business-to-business direct mail promotions addressed to Gean Gianfagna at an office suite in Cleveland, Ohio that we left in 2008. Misaddressed direct mail is a huge waste of money. Here's how to clean up your list.
Drop your weakest marketing initiative. Take an objective look at the results of your marketing efforts and identify the initiatives that are falling short. Fix those worth saving but drop the weakest one. You may be surprised how much you don't miss it.
Try something completely new. Make a commitment to try one completely new marketing approach in the coming year. Have you been thinking about a mobile marketing strategy or creating videos? Is there a trade show you've been considering? Now is the time to branch out.
Get on Twitter. Not every company needs a big presence on Facebook, but the growing use of Twitter makes this social media channel a must for every smart marketer. Your customers and competitors are already there; you should be, too. Here are 21 tips for smarter tweeting.
Commit to creating great content. One of the best ways to demonstrate your expertise, especially if you are doing business-to-business marketing, is to create content that shares insights and knowledge with your customers and prospects. If you're not already doing so, develop a content marketing plan utilizing case studies, white papers, articles, presentations, a blog, or a newsletter. Here's how to develop a white paper.
A Final Smart Marketing Strategy Tip
As a marketing consultant, I often advise my clients to periodically audit their entire marketing strategy. By stepping back and doing a thorough, objective review of your full marketing approach, you can determine your strengths and weaknesses and develop a new marketing plan that builds on what you do best.
Gianfagna Strategic Marketing, Inc. has developed a free white paper outlining the steps of a marketing audit. Comment below or send an email to tellmemore@gianfagnamarketing.com for your complimentary copy.