"Be Different!" How a Cleveland Marketer Keeps It Creative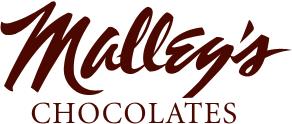 Dan Malley is a third-generation chocolatier in Cleveland, Ohio with 21 bright pink and green retail candy stores across the region.
He's also one of the area's most creative marketers. Here's how a savvy retailer in Cleveland consistently comes up with fresh ideas for a smart marketing strategy.
Why a Great Product Isn't Enough
From luscious chocolates to fresh-roasted nuts to rich ice cream, Malley's makes a superior product. We send Malley's candy and nuts as holiday gifts to clients of our marketing consulting firm (and we've been known to buy a few boxes for ourselves).
But having a great product isn't enough in a competitive marketplace. To achieve consistently high awareness and drive buyers to its website and retail stores, Malley's needs dynamic, creative marketing.

Measuring Creativity: "Is it Fun?"
Coming up with marketing ideas is the responsibility of Dan Malley, grandson of the founder, company vice president of marketing, and industry-anointed "chocolate czar."
"My marketing philosophy is very simple: Put yourself in the customer's shoes," Malley explains. "Does it make sense? Is it something that would motivate me to take action? Is it interesting? Is it fun?"
Yes, it is. Through innovative grassroots marketing, Malley has built a dominant market position for Malley's Chocolates and found new ways to get people talking about his company and products:
Malley even found a clever way to create a signature shopping experience on the most competitive candy-selling day of the year: Valentine's Day. He set up a drive-through for shoppers to buy chocolate-covered strawberries at the company's factory store. The event generates major media coverage and is consistently the company's most effective promotion.
Why Newspapers Remain a Core Channel
Like most retail marketers, Malley's has developed a robust e-commerce website and an active social media community through Twitter and Facebook. Yet Dan Malley remains committed to a very traditional marketing channel: Newspapers.
"A lot of people want to write off newspapers and I don't understand why," Malley observes. "Over 450,000 get the Sunday Cleveland Plain Dealer. That's a lot of people looking at your advertising. I also believe newspapers have more credibility covering local community news. We're a Cleveland-area business and nothing covers Cleveland better than the Plain Dealer. Their credibility adds value to our ads."
Malley runs colorful, sale-based ads in a consistent location in the newspaper's print and online versions. But true to form, he looks for ways to make his newspaper advertising more creative: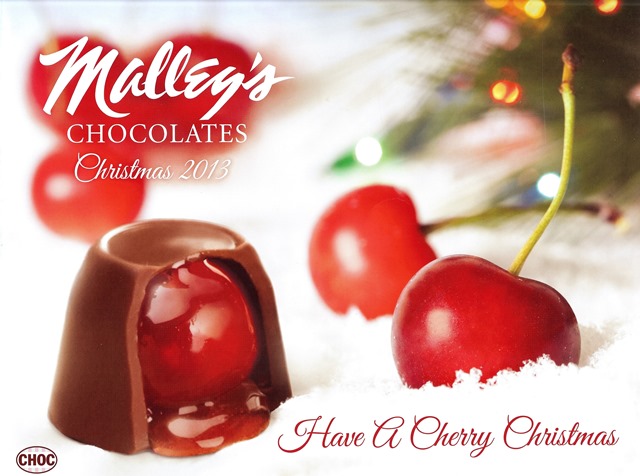 He wrapped the pre-Thanksgiving edition of the Sunday Plain Dealer in a branded polybag promoting Malley's Christmas Open House with a time-limited $5 discount on boxes of the company's most popular candy varieties;
He inserted his 50+ page corporate Christmas gift catalog in Saturday home delivery editions of The Wall Street Journal to target Northeast Ohio business gift buyers.
The Smartest Marketing Strategy: "Trust Your Gut"
To capture attention in a crowded marketplace, Dan Malley says "you have to stay ahead of the curve and you have to be different. I've always tried to think months or even years out in my marketing planning." He advises marketers to "have fun with your planning and always think about the customer; what's best for the customer will be best for you in the long run."
Perhaps most important to smart marketing: "Trust your gut — nobody knows and understands your business better than you do."