Content Marketing Expert Joe Pulizzi Shares Strategy Tips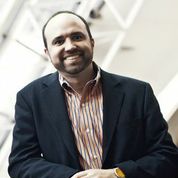 Content marketing is essential to every smart marketing strategy. But what exactly is content marketing? And how do you do it right?
The world's expert on content marketing is right here in Cleveland, Ohio: Joe Pulizzi, founder of the Content Marketing Institute, publisher of Chief Content Officer, noted author of a new book, and the genius behind Content Marketing World, the biggest global conference for content marketing practitioners.
Pulizzi shared tangible steps to take in 2014 with content marketing at a recent meeting of the American Advertising Federation-Cleveland. Here's what he had to say – and what it means for smart marketers.
Understanding What Content Marketing Is – and Isn't
Pulizzi says content marketing is about "owning the media channel, not renting somebody else's channel like you would with advertising. It's trying to attract and retain customers through creating and curating compelling, relevant content in order to change or enhance consumer behavior."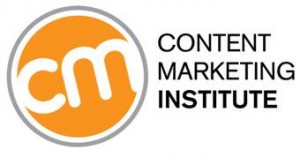 Marketers often confuse content marketing with sales communication. "We talk to the smallest and biggest brands out there," Pulizzi notes. "We say, 'show us your content marketing' and it's all about the company's products and services, their new widget, their latest award.
"That's not content marketing. That's just sales collateral. There's a use for that, but most customers don't care about that. Only 2% of the marketing cycle is prospects who are actually ready to buy. Most of the time they're trying to learn, trying to find out how to choose who the right product or supplier.
"If you're going to break through with great information, you've got to figure out how to fill that need for them, just like a publisher or a media company."
Not a New Discipline – New Channels
Though people think content marketing is new, Pulizzi says it's a very old discipline that dates back to the 19th century.
"John Deere developed a magazine for farmers called The Furrow in 1897. It's still being published today and it's the largest circulated media property in farming, produced in 40 countries and 40 different languages. What's important is that it's not done by a media company. It's done by John Deere, a non-media company."
Jell-o is another example. "In 1904, Jell-o started going door to door giving away free recipes," Pulizzi shares. "Within 12 months after they started delivering this free content, they became a million-dollar brand. Today, they're a multibillion-dollar brand.
"Marketers have been doing this for a long, long time. Now we just have different channels."
The Biggest Content Marketing Mistake? No Strategy
"According to our research, about 9 in 10 brands of all sizes are doing some kind content marketing, but only 42% say it's effective," Pulizzi reports.
Why do so many marketers struggle with content marketing? Pulizzi says it's usually because they have no plan. "The biggest determining factor for success in content marketing is having a strategy. You need a strategic plan for creating and distributing content."
The plan starts with an editorial mission statement. "The first thing to do is figure out the 'why' behind your content. Why is your content interesting or important to your customers?  What's the editorial mission?"
Another mistake is viewing content marketing as a campaign. "Content marketing is not long enough in most cases," Pulizzi observes. "This is why you need that media outline, because it takes a lot for long-term relationships with your customers, if you're going to do that through content."
Joe Pulizzi's Tips for Content Marketing Success
Be the top information provider in your industry: "Most everybody's story sounds the same in certain industries. Your goal is to be your industry's leading information provider."
Create an editorial mission statement for your brand. "Even if it's on a cocktail napkin, you have to start with this."
Get rid of the campaign mentality. "You're really looking at a true marketing program. Content marketing should go on forever."
Answer your customers' questions in your content. "That's probably the easiest advice I can give you."
Do a visual content audit. "Print out your content and blog posts, your social media posts, put it all out on a table, and get your marketing team around to engage in it. Is it helpful? Is it interesting? Is it targeted to the people you're trying to reach?"
Build subscriber relationships. "Think about building long-term relationships with customers and creating subscribers. It takes time to do that, but it's absolutely possible. You can actually build ROI."
Build a community of influencers. "Use a 4-1-1 plan to share influencers' content—four shares of their content to every sales post of your own and every content post of your own."
Be consistent and keep at it. "Consistency is critical. Why do most content marketing programs fail?  Because they stop."
Pulizzi's Picks: Top Examples of Smart Content Marketing
Coca-Cola.com and Content2020: "This looks like a media site to me. They are a publisher. Every marketer should watch the video for Coke's Content 2020 strategy. They're spending millions of dollars on this."
homemadesimple.com: "This is a Proctor & Gamble site. They've been developing content for it since 2003. They have more than 10 million subscribers who raised their hands and said, 'I'd like to get regular recipes and updates on how to get organized at home. Proctor & Gamble, please send me more sales material.' This is marketing so good it doesn't look like sales."
beinggirl.com: "Another P&G site whose mission is to make teen girls be more confident with their bodies. Forrester Research says this site is four times as effective as anything else P&G has done for this market."
Indium.com: "Indium manufactures industrial solders; 17 company engineers publish a blog to answer questions from other engineers about industrial solders. Indium said, 'if we can be helpful with their customers, we'll sell more' and that's exactly what they've done. They increased leads by 600% and revolutionized their business.  It's become the center of everything they do."
River Pools & Spas: "By answering his customers' questions on his website, he not only sold more fiberglass pools than anyone in Virginia, but he sold more fiberglass pools than anyone in the country."
Expect Content Marketing to Deliver Measurable Results
Pulizzi concludes by encouraging marketers to measure their content marketing plan. "Is your content driving sales or saving costs? Is your content making your customers happier, thus helping with retention? At the end of the day, we've got to make sure we're driving sales."
Learn more:
Follow Joe Pulizzi on Twitter: @joepulizzi
Get the SlideShare of Joe's AAF-Cleveland presentation
Get Joe's new book: Epic Content Marketing: How to Tell a Different Story, Break Through the Clutter, and Win More Customers by Marketing Less
Register for Content Marketing World 2014, September 8-11 in Cleveland, Ohio. Early bird registration expires February 28, 2014.