Jantsch's Consulting Spark Podcast Features Jean Gianfagna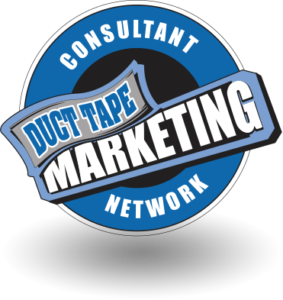 Why is face-to-face contact so important when you're trying to grow a business? And how does a background in copywriting and direct marketing give a marketing consultant a strategic advantage in content marketing and social media?
These are just two of the topics agency president Jean Gianfagna recently discussed with well-known marketing consultant and author John Jantsch on the latest edition of his Consulting Spark podcast.
Jantsch is a small business marketing expert. His firm, Duct Tape Marketing, partners with 125 marketing consulting firms and agencies in 14 countries to deliver marketing services and build their practices. His books include Duct Tape Marketing, Duct Tape Selling, The Referral Engine, and The Commitment Engine.
In the Consulting Spark podcasts, Jantsch talks with leading marketing consultants and agency presidents about their approach to marketing and business growth. Here are some of the topics he recently discussed with Jean Gianfagna on the latest podcast:
How Jean turned a career as an advertising copywriter into a career as a marketing consultant;
What Gianfagna Strategic Marketing focuses on;
Why a copywriting and direct marketing background can be so beneficial for content marketing and social media;
The challenges Jean faced starting her own marketing agency in a new city, Cleveland, Ohio;
The importance of face-to-face contact in building business relationships;
The value of trade associations;
How to make yourself stand out from the competition;
The benefits of starting your own agency;
Where Jean turns for inspiration and information when developing marketing plans and campaigns.
You can listen to the podcast here and follow the Consulting Spark podcast on iTunes. Please support the series by posting a rating or review of John's interview with Jean.