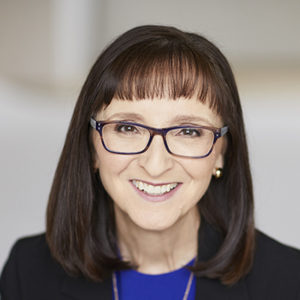 Gianfagna is a team of seasoned marketing professionals led by firm founder and principal Jean M. Gianfagna.
Jean is a marketing strategy expert and marketing consultant who has worked with FORTUNE® 500 companies and other market leaders for more than 30 years. Jean leads our team in developing smart marketing strategies and creative marketing campaigns for business-to-business and consumer marketers in Northeast Ohio and across the nation. She founded Gianfagna Strategic Marketing in 1992 after holding high-level advertising and marketing management positions in Washington, DC.
Jean's company has won more than 50 awards for marketing excellence. The firm is nationally certified as a Women's Business Enterprise by the Women's Business Enterprise National Council (WBENC) and as a Small Business Enterprise by Cuyahoga County, OH.
Jean is a frequent speaker on marketing strategy and marketing campaigns and publisher of the blog Smart Marketing Strategy. She has taught advertising, branding strategy, direct marketing, marketing strategy, and marketing communications at several universities and professional conferences.
Jean has received many awards for marketing achievement, entrepreneurial success, and community service, including:
Jean is immediate Past President of the American Advertising Federation (AAF) chapter in Cleveland. She is past President of the Direct Marketing Association of Cleveland, past President of the National Association of Women Business Owners-Cleveland, and a former Board member and Vice President of the Direct Marketing Association of Washington. Jean is a 25-year member of the Direct Marketing Association in New York and has twice served on DMA's Ethical Business Practices Committee.
Jean serves on the Board of Directors of the American Cancer Society-Cuyahoga County Division, The Gathering Place, a cancer support organization in Northeast Ohio, and the Editorial Advisory Board of Enterprising Women magazine. She holds a B.S. in Journalism, summa cum laude, from Ohio University in Athens, Ohio where she was named the University's Outstanding Journalism Graduate. A native of Toledo, Ohio, Jean was inducted in 2007 into the Thomas A. DeVilbiss High School Alumni Hall of Fame.
Jim Gianfagna, Vice President, Operations, manages the company's daily business operations. Jim has served in senior executive positions in public affairs and public relations for public and private organizations. He served as National Director of Marketing for the U.S. Savings Bonds program at the U.S. Treasury Department and won many awards for outstanding marketing achievement. He also was a public affairs officer for the U.S. Department of Energy and the Potomac Electric Power Company.
Jim is past President of the Business Marketing Association (BMA) of Cleveland. A native of Washington, DC, he holds a B.S. in Public and Business Administration from the University of Maryland.
Mark Wilcox, Art Director, has worked with Gianfagna Strategic Marketing since 1998 and has provided graphic design and creative development for a wide variety of marketing campaigns for Gianfagna clients.
Mark has won numerous industry awards for excellence in graphic design, branding, direct marketing, catalogs, advertising, and brochures, including ADDY Awards from the American Advertising Federation-Cleveland (AAF-Cleveland), Tower Awards from the Business Marketing Association (BMA), and Eclipse Awards from the Direct Marketing Association of Cleveland. A native of Northeast Ohio, Mark holds a B.F.A. in Advertising Design from the Columbus College of Art & Design in Columbus, Ohio.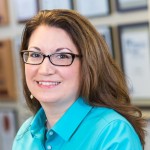 Heather Drago, Marketing Projects Manager, provides project management, research, and administrative support for the execution of marketing strategies and campaigns for Gianfagna clients. Heather has an extensive background in systems analysis and marketing database management and also is an accomplished professional artist. A native of California, Heather attended the Cleveland Institute of Art in Cleveland, Ohio.
Contact us to learn more about our marketing services or get our free marketing strategy guides.
Read our Smart Marketing Strategy blog.